No Item in Cart
PiggyBoxes in the Press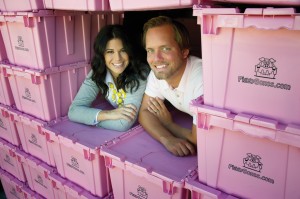 Check out our write up in the Newport Beach Indy! Click HERE to visit the article.
____________________________________________________________________________
So easy even a pregnant woman can use them!
We weren't kidding when we said "Make the Easier Move". Our good friend Natalie from www.natyouraveragegirl.com decided to move a few weeks before having a baby, check out her write up and see for yourself how PiggyBoxes can make your move easier!
This Little Piggy -natyouraveragegirl
Keep Up To Date
Enter your email to keep up
to date with the latest news and info from PiggyBoxes!
Contact Us:
877-927-4449
*Free delivery and pick-up available in certain areas. Stairs extra.
© 2014 Piggyboxes - All rights reserved.